Press Release
JRM's GT3 Entry To British GT Championship Confirmed with Drivers Martin Plowman and Kelvin Fletcher
Having taken the world of dancing by storm with his Strictly success, Kelvin Fletcher has now set his sights on achieving victory on the race circuit with JRM Racing.
Returning to British GT for the 2020 season with the Bentley Continental GT3, the Daventry-based team has announced its entry into the Championship with the signing of Kelvin and teammate Martin Plowman, the reigning British GT4 champions.
Imagine Cruising will continue to be on board with the duo, with company CEO Robin Deller expressing his delight in continuing the partnership into the New Year.
He said: "We're absolutely delighted to be supporting Martin and Kelvin as they announce their GT3 2020 entry in to the British GT Championship. Imagine Cruising has championed their talent and incredible work ethic on the track over the last year and we're excited to further cement our partnership in 2020. I've every confidence there are more big moments ahead for this brilliant duo."
Martin Plowman, JRM Driver, said: "Joining JRM was an easy decision for us – we share the same ambitions for the season and the future too; their strategy and determination mirrored ours. Being able to race their Bentley is a dream come true for me; my favourite car of all time is the 1920s Bentley Blower.
"I've been an admirer of Bentley's rich heritage and influence in automotive, as well as motorsport, for as long as I can remember so I'm very proud to be playing a small part in their racing history.
"Kelvin is great to share a car with; he's innately fast and a hugely talented driver. We have built a formidable partnership as drivers and as friends – it's a rare chemistry that gives us a significant advantage.
Plowman credited Imagine Cruising with helping them reach the next level of the sport. He said: "We know it's going to be a challenge – it's a competitive championship and there will be a full grid so plenty of traffic to navigate but we're ready to take it on thanks to Imagine Cruising who have supported our step up to this next level. We're humbled by the belief they have in us, they've become part of the family and we're grateful to be sharing the season with them."
Kelvin Fletcher, JRM Driver said: "Announcing my partnership with Martin won't be a surprise to anyone – he's one of the quickest drivers out there, a class act behind the wheel and a great friend.
"After three years of racing with him and developing that relationship, I wouldn't be racing with anyone else. JRM's stature within motorsport as world championship winners in GT racing is something we're really going to benefit from – their engineering expertise and how they use data to approach their car, season and races is unparalleled so I'm looking forward to using that to develop my driving as we go in to the next class.
"To be able to couple that with the best-sounding and best-looking car on the grid in the Bentley Continental GT3 is a win for us. Bentley have proven themselves not only to be a leader in luxury cars but also in motorsport too with this incredible race car.
"Imagine Cruising are on aboard with us again this year – their ethos is all about offering something different in their 5 star cruises to create an unforgettable experience that people really feel and that's exactly what we want to give everyone that engages with us through the British GT Championship and our race team – joining up with them is the perfect partnership."
Managing Director for JRM, Jason King, says: "To be heading back to the championship with this high-profile driver pairing, straight off the back of Kelvin's Strictly win, is great for the team. We've worked with Martin previously in 2015 and knew that his talent behind the wheel would be a real asset to us so we were keen to get him on board.
"Martin's partnership with Kelvin is something most teams dream of – they work well together and their GT4 title is testament to that. Kelvin's lap times in testing the Bentley were impressive and his work ethic is second to none, as the public will have seen over the last few months, proving he's more than ready to take on GT3."
2020 promises to be an eventful year for Fletcher, who as well as spending time focusing on his motor-racing ambitions will reunite with Strictly Come Dancing partner Oti Mabuse in New York in June for an exclusive Imagine Cruising event in New York. A one-day dance extravaganza with the couple in The Pierre hotel, one of the finest hotels in the city, forms part of the American Smooth package, which includes a cruise on the Queen Mary 2.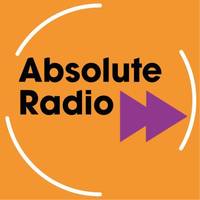 Have you heard us on the Radio? - Turn your Dubai cruise holiday into a MEGA adventure from £999pp!
Dubai MEGA holidays cater for everybody. So whether you're after an exhilarating drive amongst rolling sand dunes, a splash about in a world-class waterpark or simply want to soak up a bit of Arabian culture, there's a package that's right up your street.
Read more
Guests will receive lessons from a team of professional dancers, enjoy a lavish gala dinner and watch Kelvin and Oti in action together for the first time since their victory on the BBC1 hit show.
About Imagine Cruising:
Imagine Cruising lives up to its mantra of "More Than Just A Cruise", creating exclusive land experiences at compelling flight-inclusive prices. An award-winning holiday company, we're known for our series of one-off exclusive events worldwide starring sporting and musical icons in stunning locations. The company was founded in 2011 by Robin Deller and Natalie Maye, and is a truly global business with offices in the UK, Germany, South Africa, Dubai and Australia and New Zealand.
Key destinations include: Africa, North America, Asia, Australia, Mediterranean, the Middle East and India. We work with companies including Royal Caribbean Cruises, Oceania Cruises and Celebrity Cruises, and with state-of-the-art cruise ships such as Symphony of the Seas, P&O Brittania and Anthem of the Seas. We also arrange tours to some of the world's biggest tourist attractions, from the Taj Mahal to the Great Wall of China.
Imagine Cruising offers a broad range of holiday experiences for all, as well as a wide range of attractive cruise deals.