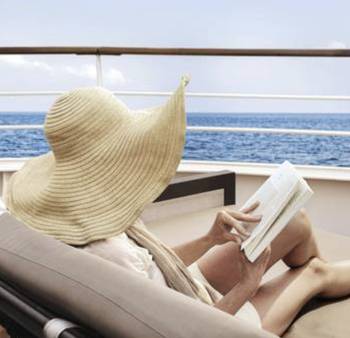 Cruise with
Silversea
Intimate, stylish ships, an all-inclusive basis with alcoholic and non-alcoholic beverages, including fine wines and premium spirits, pre-paid gratuities and complimentary WI-FI on board, along with in-suite butler service to attend to your every need – this is what it means to embark on a Silversea cruise. Delicious dining, fascinating enrichment activities and an award-winning spa, Silversea ensures that your happiness is guaranteed from the very first moment you step on board.
What's more, now even more inclusive than ever, enjoy the opportunity to explore each destination on your cruise in a completely unique way with a wide selection of complimentary shore excursions.
The Experience
On a Silversea cruise, all accommodations are spacious, ocean-view suites that include a white-gloved butler service and you can count on lavish public areas and exceptional quality at every level. Open-seating dining options throughout the fleet and a staff-to-guest ratio of 1:1 will also appeal to the majority of passengers, while its gastronomic reputation is equalled by few other shipping lines.
The Expeditions experience
If you're looking for a cruise with serious bragging rights, Silversea Expeditions might be just for you. These luxury cruises venture beyond the blue waters of the Caribbean Sea or the idyllic islands of the Mediterranean. Enter volcanic plateaus, the icy wilderness of polar bears or uninhabited islands on a ship especially built or adapted for the terrain. Soak up knowledge from experts along the way via seminars and in-depth tours.
A gourmet's gallery
All dining options on Silversea ships aspire to gastronomic excellence and include Japanese, French, Italian and Asian fusion cuisine. Presentation, taste, service and freshness of ingredients are given equal attention, not to mention the exquisite décor of the speciality restaurants, resulting in a first-class culinary experience. Pizzerias and outdoor terraces also ensure there's always a more casual option.
First-class pampering
Soothe your muscles in the sauna and steam rooms and let the experienced staff pamper you in the Zagara Beauty Spa and Salon with hydrating facials, seaweed body wraps and hot stone massages. On certain ships there's also acupuncture and various non-invasive anti-ageing procedures like Botox on offer. Silversea also offers seminars ranging from aromatherapy and nutrition to how to burn fat.
The night is yours
Revel in an evening at the glamour-soaked Venetian Lounge, where you'll find everything from movies to vibrant cabaret performances, enhanced by a dazzling light show. Or discover the timeless charm of Dolce Vita, where a piano player sets the mood with classic tunes while you settle in for an evening of perfectly made cocktails and convivial company. A quieter night can be had in the Connoisseur's Corner with its plush leather armchairs and fine cognacs.